LAW OFFICE OF
ROBERT J. MINTZ
Exclusive Legal Representation For Your
Asset Protection Planning Needs
Asset Protection
Estate Planning
International Tax
Business Planning
LAW OFFICE OF
ROBERT J. MINTZ
Exclusive Legal Representation For Your
Asset Protection Plannings Needs
 Asset Protection
Estate Planning
   International Tax
    Business Planning
Free Attorney Consultation
The Law Offices of Robert J. Mintz is a California law firm providing high quality asset protection and estate planning legal services through our offices in Los Angeles, San Francisco and San Diego, California. We represent individual and business clients throughout the U.S and overseas.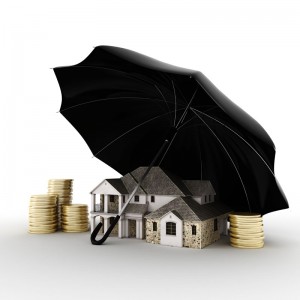 Getting the asset protection planning process started is often the most difficult part. What's the best asset protection plan for me? Which attorney should I use? How much will it cost?
It's difficult to get all these questions answered in a fast and efficient manner but we offer a Free Attorney Consultation for all prospective clients. It's a great way for you to get to know us and have all of your questions answered directly –by one of the country's top legal experts. During the consultation Mr. Mintz will discuss with you the details of your situation and will offer his best suggestions about the specific plan that will accomplish your goals. Or email your questions with the basic facts of your case and we will reply with our recommendations.
For a Complimentary Consultation directly with Mr. Mintz please submit the Legal Services Request on this page. Tell us a little about your situation and what you would like to accomplish. We can then schedule a convenient time to speak on the phone.
Offshore Asset Protection
Offshore Asset Protection Trusts are often formed in the Cook Islands and are used as a component of a sophisticated asset protection plan. There are three planning structures typically established by a client to obtain the advantages of Offshore Trust protection.  For shorthand purposes these different trusts can be referred to as the (1) A Traditional Offshore Asset Protection Trust; (2) A Safety Valve Offshore Asset Protection Trust; and (3) An Offshore Conversion Asset Protection Trust. The relative advantages and disadvantages of each are outlined here 
Domestic Asset Protection 
Real Estate Protection Strategies
Some clients own investment real estate such as apartment buildings or commercial properties with significant value. In these cases our approach is twofold: First, it is necessary to minimize potential liability to the client arising from the ownership of these assets. Simply stated, we want to protect the client's other assets from any lawsuit associated with the property. Second, it is necessary to protect the equity in the property from any type of claim against the client. The legal structure  which we create is designed to accomplish these results.
Trusts and Estate Planning
Based on our expertise in trust law and estate planning we design specially tailored  trusts to accomplish specific client goals. Trusts for our clients can be designed to maximize asset protection, tax saving and estate planning. Many of our clients seek our advice and planning with respect to matters which often include: 
Protecting accumulated wealth from liability risks;
Passing property in an efficient manner to family members;
Minimizing estate and gift taxes;
Shifting income to low or no tax jurisdictions;
Protecting inherited property from claims in marital dissolutions;
Protecting inherited wealth from liability claims against children or grandchildren;
Privacy and confidential asset ownership;
Segregating valuable business assets from the operating risks of the business:
Insulating ownership of multiple real estate or investment vehicles from crossover liability risks.
About Our Law Firm
Robert J. Mintz is a practicing attorney in California, and a nationally recognized legal expert with more than 25 years of experience in asset protection, estate and tax law. Mr. Mintz is a member of the California Bar and has practiced law in California throughout his career.  Mr.  Mintz received his undergraduate degree from the University of California, Berkeley. He obtained his J.D. degree from the University of San Diego School of Law and a Masters in Taxation (LL.M) from Boston University School of Law.
Mr. Mintz has written extensively and taught in the areas of asset protection, tax and estate planning. He is the author more than fifty articles on asset protection and three popular and influential books on these subjects: Lawsuit Proof: Protecting Your Assets from Lawsuits and Claims; The Privacy Plan: How to Keep What You Own Secret From High-Tech Snoops Lawyers and Con-Men ; and Asset Protection for Physicians and High-Risk Business Owners
All communications with prospective clients are protected under the California attorney-client privilege.  
In your initial consultation you can find out the answers to your most important legal questions.
What's the best way to protect your home and savings from lawsuits?
Will an LLC protect real estate properties?
How can you shield business assets from liability threats?
What state law is most advantageous for protecting assets?
Is an irrevocable trust better a revocable trust?
What asset protection plan provides the best tax advantages?
When does offshore make the most sense?
How should you hold rental properties for the most protection?
Get the answers to these and your other key questions when you schedule your Attorney Consultation.
Asset Protection Legal Services
The focus of our law practice is on asset protection planning. We structure our client's personal and business holdings to protect against risk of loss from sources of potential liability.  This structuring is based upon the correct choice of business entity and the proper asset protection strategies for holding investment   assets and accumulated wealth. Our expertise is in both domestic and offshore planning and we advise our clients of the best options based on their particular needs.  Many clients also seek a high degree of privacy for their business and financial affairs as well as maximum protection for their available assets. Read More
Clients
Our clients are business owners, professionals and individual investors seeking to structure   business and investment ownership to minimize liability risks and protect accumulated wealth.  The asset protection plans   which we create are based upon the unique circumstances involved and the privacy and protection objectives of each individual client. Offshore and domestic trusts, family limited partnerships, domestic and international limited liability companies, foreign corporations and private banking arrangements can be used either alone or in combination with other techniques to accomplish these goals. All of our clients deal directly and exclusively with Mr. Mintz. We do not employ any junior associates or paralegals. Services are generally performed on a flat fee basis determined according to the complexity of the matter.
For a Complimentary Consultation directly with Mr. Mintz please submit the Legal Services Request on this page. Tell us a little about your situation and what you would like to accomplish. We can then schedule a convenient time to speak on the phone.