LAW OFFICE OF
ROBERT J. MINTZ
Exclusive Legal Representation For Your
Asset Protection Planning Needs
Asset Protection
Estate Planning
International Tax
Business Planning
LAW OFFICE OF
ROBERT J. MINTZ
Exclusive Legal Representation For Your
Asset Protection Plannings Needs
 Asset Protection
Estate Planning
   International Tax
    Business Planning
Asset Protection Law Center
On this site, our law firm presents a detailed discussion on a range of asset protection strategies designed to shield and insulate our clients' wealth from personal and business liability risks.
Our clients are physicians, corporate officers, business and real estate owners who wish to practice their business or profession without jeopardizing the assets they have accumulated over the years. A thoughtful, carefully tailored asset protection legal plan can generally
accomplish this worthwhile result.
Read the latest version of our book "Asset Protection for Physicians and High-Risk Business Owners" by asset protection attorney Robert J. Mintz for the best asset protection techniques and successful strategies used by legal specialists throughout the country for protecting and
insulating their client's wealth.
How to choose the best business entity to protect you from lawsuits:
How to protect business assets from lawsuits:
The most advanced techniques for protecting your home and savings from lawsuits and claims:
Which asset protection plans stop a lawsuit threat before it begins:
When to use an offshore trust and when to avoid it:
How to keep what you own private and protected:
The Asset Protection Law Library provides detailed discussions and suggested readings on every key topic in the asset protection field. Included are illustrations, case studies and pros and cons of popular strategies and planning techniques from basic to the most sophisticated and complex.
Asset Protection For Physicians and High Risk Business Owners by Robert J. Mintz-
The latest version of "Asset Protection for Physicians and High Risk Business Owners " by Robert J. Mintz is available to Read online or Download and provides a comprehensive discussion of the latest cases and strategies in Asset Protection Planning.
What Is Asset Protection?
Asset protection is the specialty area of the law that addresses key financial concerns. What are the best ways to organize one's business and financial affairs to minimize liability and lawsuit risks? What options are available to insure that accumulated wealth and future earnings are insulated and shielded against potential loss.
Asset protection typically begins with a through evaluation of the business and personal liability risks faced by our clients. Much asset protection planning is devoted to organizing and reorganizing business structures and advising clients how to take full legal advantage of the limited liability protection available through the proper and creative use of available strategies.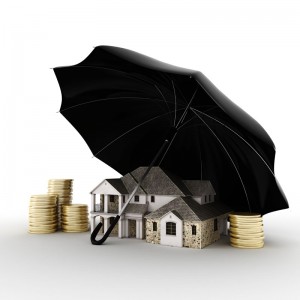 Lawsuit Protection For Rental Real Estate
Robert J. Mintz, Esq.
Ownership of rental properties is again a popular investment strategy, Prices in many areas have appreciated substantially from the lows of the Great Recession and many view  a portfolio of apartments, office buildings, shopping centers and single family houses as an attractive alternative strategy in the current low interest investment climate.
The downside of this, from a legal perspective, is that real estate activities are a strong magnet for lawsuits and the risk from buying, selling or owning property is near the top of the liability scale.  Should you avoid real estate investment because of the high liability potential?
Protecting Your Home From Lawsuit Risk
For many people, the family home still represents the largest source of wealth and personal savings. Dramatic increases in housing prices has made protecting the home from lawsuit risk a key issue in asset protection planning. Clients are now coming to us with substantial equity in their residence and may own one or several vacation homes and rental houses.
What should we do to protect these valuable properties from the risks of a potential lawsuit?  In previous articles I broadly described some of the popular strategies used for asset protection such as different types of trusts, family limited partnerships and limited liability companies.The question today is how to protect the family home from lawsuit risks.  Note that a residence is treated differently for asset protection and tax purposes than a rental property, so in this article we will focus just on the home. Next time we will deal specifically with the protection of rental properties.
Asset Protection Planning for Doctors – Shielding Personal Wealth
Robert J. Mintz, Esq.
Because much has now been written on the "litigation explosion" and so many professionals and business owners have directly experienced its impact, asset protection planning is becoming as common as wills and estate planning.  This dramatic increase in interest in protecting assets has been spurred by the threats associated with the "litigation explosion", including the widespread perception that professionals with any accumulated savings are easy and vulnerable targets for frivolous claims.  To many outside observers, the outcome of every case appears random, with unpredictable jury verdicts and astronomical damage awards.
As would be expected, the increase in lawsuit awards and settlements is restricting the availability of liability insurance coverage for the physician, a traditional and popular "deep pocket" defendant; many malpractice insurers have simple withdrawn from the business.
California Asset Protection
Law Office of Robert J. Mintz  – June, 2018
Asset protection planning under California law presents unique challenges as well as exceptional opportunities for developing a successful asset protection plan.  This article summarizes some of the significant asset protection strategies we consider when designing a plan for clients residing or owning property in California.
Offshore Trusts for Asset Protection
Offshore Trusts are often used as a component of a sophisticated asset protection plan. There are three planning structures typically established by a client to obtain the advantages of Offshore Trust protection.  For shorthand purposes these different trusts can be referred to as the (1) A Traditional Offshore Trust; (2) A Safety Valve Offshore Trust; and (3) An Offshore Conversion Trust. The relative advantages and disadvantages of each are outlined below.
Quality legal services are essential to creating a sound legal plan to protect your savings and your business. We begin the process with a free consultation and Plan Design and Quote. Our law firm has over 25 years of experience in asset protection and estate planning for thousands of clients in California and throughout the country. Robert J. Mintz has authored over 50 articles and 3 of the most widely read books on asset protection.
Confidential information between an asset protection lawyer and client is privileged and not subject to discovery by a third party. Section 6068 of the Business & Professions Code states: "It is the duty of an attorney to do all of the following: …(e) To maintain inviolate the confidence, and at every peril to himself or herself to preserve the secrets, of his or her client."